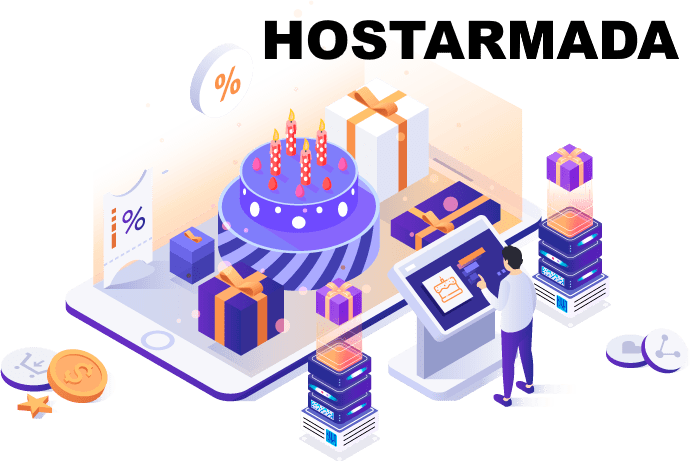 HostArmada, as a web hosting provider, offers a comprehensive range of services suited for both beginners and experienced users.
Their offerings are noted for excellent loading speeds, robust security measures, and reliable customer support.
The company provides a variety of hosting services, including shared hosting, cloud-based VPS, and dedicated CPU hosting.
With 15 server locations worldwide, they use top-of-the-line hardware and undergo extensive quality assurance checks, ensuring fast and reliable hosting services.
HostArmada uses SSD storage across all plans, enhancing performance and reliability​​​​.
Customer satisfaction with HostArmada is high, as indicated by a stellar rating of 5.0 stars from 522 reviews on HostAdvice and a score of 4.9 out of 5 on Trustpilot, based on 636 reviews.
This reputation is bolstered by their provision of cost-effective yet robust web hosting solutions suitable for a range of users, including individuals, small business owners, bloggers, and developers​​.
HostArmada's platform is user-friendly, featuring an easy-to-use control panel that appeals to beginners while offering advanced features for more experienced users.
This approach ensures that managing a website is straightforward for all types of users​​​​.
In terms of specific advantages and drawbacks, HostArmada's pros include a low client-per-server ratio, affordable hosting plans, website optimization, free domain and migrations, automated SSL certificates, a 45-day money-back guarantee, unlimited email addresses, a free drag-and-drop website builder, SSD storage, security firewalls, and a global network of data centers.
However, cons include the absence of a monthly pricing option, higher renewal rates for plans, and the availability of the LiteSpeed web server only with the highest hosting plan​​.
HostArmada's performance is built around speed, uptime, and loading time, with a 99.9% uptime guarantee.
Their hosting service is characterized by fast web experiences, reliable hosting, and optimized loading times, ensuring a smooth experience for users​​.
In terms of support, HostArmada offers 24/7 assistance through a knowledgeable and friendly staff.
This support is crucial in hosting services, and HostArmada's team is always available for setup, maintenance, or troubleshooting, providing timely and effective assistance​​.
Overall, HostArmada emerges as a robust, reliable, and user-friendly web hosting provider, offering a range of services that cater to a diverse clientele, from beginners to seasoned enterprises.
Their commitment to quality hardware, customer support, and user-friendly interfaces makes them a notable option in the web hosting market.
Check them out by clicking the banner below: